Follow along as we assess the range of quality, build, and purpose of 10 of the best headphones for digital piano. With this new information, now you can focus and tune into every dynamic detail of your playing. Be them beginners or professionals, pianists who practice in privacy are bound to need a pair of decent headphones. Thus, with the right choice, you can isolate your music from those that are around you, like colleagues or neighbors.
Our Top 5 Best Headphones for Digital Piano of the Year
First of all, take a look at a quick overview of our top five best headphones for digital pianos for the year. Type, price range, size, and our rating are what you'll find in the below table.
| Headphone Model | Headphone Type | Price Range | Dimensions & Weight | Rating |
| --- | --- | --- | --- | --- |
| Audio-Technica ATH-M50x | Over-ear, wired | $$ | 11.4 x 10 x 4.1 inches; 2.1 lbs. | 4.5 stars |
| Yamaha HPH-50B | On-ear, wired | $ | 9.5 x 7.5 x 2 inches; 4.6 ounces | 4.1 stars |
| Roland RH-5 | Over-ear, wired | $ | 11 x 8 x 4 inches; 4.2 ounces | 4.1 stars |
| Yamaha HPH-100B | On-ear, wired | $ | 9.5 x 7.5 x 2 inches; 1.6 ounces | 4.1 stars |
| V-MODA Crossfade M-100 | Over-ear, wired | $$$ | 4.5 x 7 x 9.5 inches; 9.9 ounces | 4.3 stars |
10. Yamaha RH50A On-Ear Headphones
Our first recommendation for the best headphones for digital piano is an on-ear pair with a lightweight feel. Our editors found these headphones to the liking of the frequently traveling musician. Also, users can practice piano at any hour of the day thanks to the noise reduction effect.
The acoustic sounds produced by the RH50A portable headphones are full and lively. All in all, Yamaha produced a pair of headphones that showcase its wonderful dynamic range through an open-ear concept.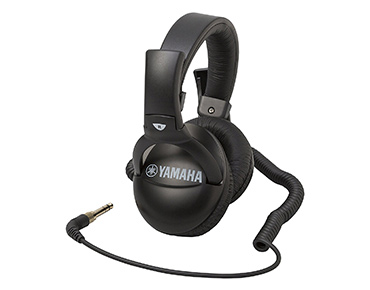 | Pro | Con |
| --- | --- |
| Compatible with MP3, keyboards, and PCs | Not very comfortable |
| Lightweight |  The highs may be a little harsh |
| Good sound isolation | |
9. LyxPro HAS-10 Over-Ear Headphones
The LyxPro HAS-10 has impressive sound quality. Behind the vibrant experience stand the 45mm neodymium magnet drivers. These parts work together to produce a crisp and true to sound depiction of the audio as it plays from the instrument. Moreover, each speaker is dressed in a foam-covered leather ear pad offering great comfort.
Being one of the best headphones for digital piano, these are made to fit you personally. Therefore, for beginners and professionals alike, these headphones feel great and offer exceptional performance for mixing and recording.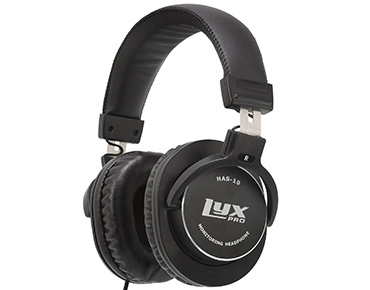 | Pro | Con |
| --- | --- |
| An extremely low price point for what they have to offer | No volume controls |
| Durable, made of stainless steel | The headphone plug is too small |
| Rotatable ear cups that deliver top-notch treble and mids | |
A product overview is available on YouTube.
8. Sennheiser HD 380 PRO Headphones
The HD 380 Pro is a pair of advanced monitoring headphones intended to surpass the demands of professional musicians. The accuracy of the sound reproduction is precise while the close design dims external noise of up of 32dB. On top of that, the Ergonomic Acoustic Refinement keep sound distortion to a minimum. All in all, these headphones are comfortably in tack and lightweight for a pleasant listening experience.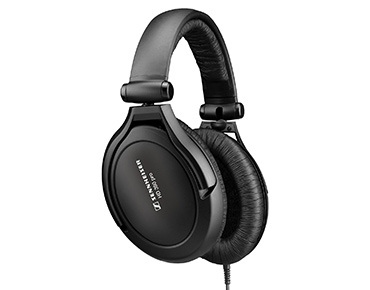 | Pro | Con |
| --- | --- |
| Two-year warranty | Low mid-range |
| Interchangeable ear pads | Some users feel the pair sits too tightly around their head |
| High-frequency instruments sound crystal-clear through them | |
7. Yamaha PRO 500 Over-Ear Headphones
As we continue our list of best headphones for digital piano, the Yamaha PRO 500 over-ear headphones appeared specifically for the passionate pianist hoping to get lost in the unforgettable music while playing. These headphones bring exquisite noise isolation. What you'll get are great clarity and tonal accuracy.
Such a professional pair will accompany you in all of your trips to the studio, work or gig places in a stylish protective case. All in all, the PRO 500 is a pair that will assist you in your passion for music for a long time. Moreover, this exquisite selection features an adaptable headband and soft padding for extra comfort.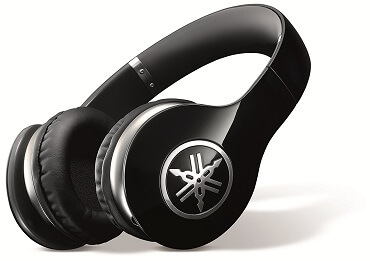 | Pro | Con |
| --- | --- |
| Controllable mic, optimized for Apple devices | Fragile mic |
| Easily stored | Fit very snug on the head |
| High Bass boost | |
6. Shure SRH1540 Premium Closed-Back Headphones
The SRH1540 headphones are crafted to engage hi-fi enthusiasts, musicians, and audio engineers alike. These headphones are decked with detachable cables and come with replacement ear pads. Also, the sound quality of the SRH1540 headphones offers crisp highs and rich bass elements thanks to their 40 mm neodymium drivers.
Therefore, you'll experience amazing audio performance. On top of that, users also benefit many years out of it that a carbon fiber and aircraft-grade aluminum build can generate.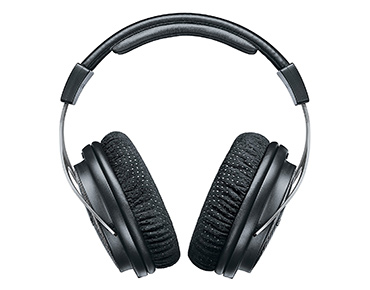 | Pro | Con |
| --- | --- |
| Storage case, ear pads, and replacement cable included | Might be uncomfortable due to a snug fit |
| Lightweight and durable | |
| Succeeds the perfect balance of bass, treble, and mids | |
A product overview is available on YouTube.
5. Yamaha HPH-50B Compact Closed-Back Headphones
The Yamaha HPH-50B on-ear headphones offer outstanding, energetic sound quality. As one of the best headphones for digital piano, Yamaha has succeeded in balancing the bass and treble levels. While the resulting sound performance of this entry-level headphone is excellent for playback on musical instruments.
The HPH-50 headphone structure consists of a swivel mechanism incorporated into its frame. The speakers turn in 90-degree angles for a personalized fit to your head. As for the connection, there is no source of worries here since the pair comes with gold-plated plug and 6.5 feet of cable.

| Pro | Con |
| --- | --- |
| Lightweight | No volume controls |
| Ideal for professional-grade sound experience | Might get defective fast |
4. Roland RH-5 Stereo Headphones
The Roland RH-5 headphones are perfect for piano enthusiasts. These were created for optimal digital piano playback. The sound spectrum frequencies are balanced by 40mm drivers equipped for a naturally dynamic sound. All in all, the craftsmanship of these headphones provides a satisfying fit with an included conversion headphone adapter.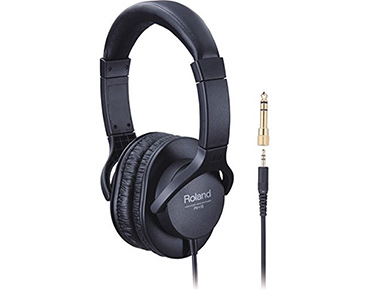 | Pro | Con |
| --- | --- |
| Dynamic sound quality | No volume controls |
| Compatible with mini and standard headphone connectors | Sound is of quality but weak |
| No sound leaks | Presses edges of the ears |
3. Yamaha HPH-100B Dynamic Closed-Back Headphones
Like the HPH-50B, the HPH-100B on-ear headphones offer terrific sound quality for piano players with precisely balanced treble and bass levels. While the structure of the headphones uses a single-cable that allows for comfortable placement of the cable away from the musician's neck. The design of the HPH-100B also includes swivel speakers. You can look here for some of the best digital pianos under 500 dollars.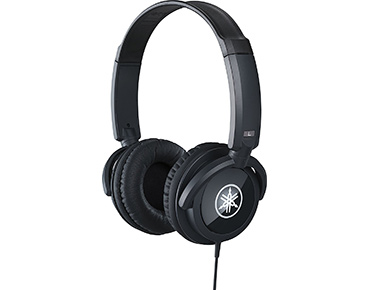 | Pro | Con |
| --- | --- |
| Swivel speakers | No volume controls |
| Warm sound |  Uncomfortable fit |
| Lightweight | The sound is not very good |
2. Audio-Technica ATH-M50x Studio Monitor Headphones
As a musician, practicing for long hours is a must. The Audio-Technica ATH-M50x headphones are excellent in helping you accomplish all your extended practicing needs. Therefore, for a complete submersion into your practice and performance session, Audio-Technica integrated a wonderful sound isolation in their earcups.
Moreover, the headphones are sturdy and provide a comfortable fit. Many top music engineers in the music industry chose this pair because of their outstanding sound accuracy. As for the technical side, all the raw power comes from 45 mm large-aperture drivers that work on special magnets and voice coils made of copper-clad aluminum.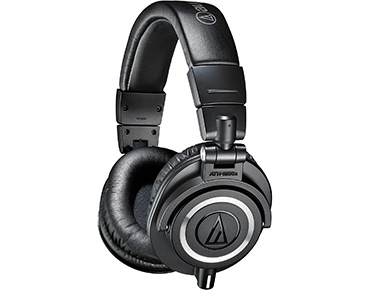 | Pro | Con |
| --- | --- |
| The high bass doesn't choke the highs, mids, and lows | May produce noise blips while connected |
| Accurate sound quality | Once you go over 50% of volume, the sound may start leaking |
| One of the most comfortable headphones | |
A product overview is available on YouTube.
1. V-MODA Crossfade M-100 Over-Ear Headphones
Finally, the V-MODA Crossfade M-100 over-ear headphones have an award-winning sound and comfortable design. The soundstage is fully immersive and provides a top of the line live performance experience. As for the playback of your digital piano, these critically acclaimed headphones extend to you at crisp and clean levels.
These headphones incorporate master drivers. There's also a framework that naturally blocks out any unwanted sounds thanks to its memory foam earcup cushions. The shape of the M-100s has one core purpose: to reduce the amount of pressure that your head gets from the bands. The V-MODA Crossfade M-100 headphones are number one for being the best headphones for digital piano.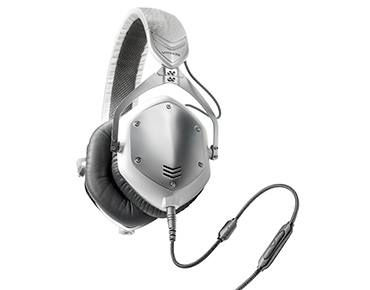 | Pro | Con |
| --- | --- |
| Ergonomic hexagon shape | Those interested in this pair should order XL earpads to max comfort |
| Smooth, crisp bass | Has a weak sound cancellation |
| Two-year warranty | The clips that hold the cups to the band are made of cheap plastic |
| Great built quality | |
| Award-winning sound submersion | |
A product overview is available on YouTube.
Conclusion
Finally, from the beginning pianist to the advanced, ten of the best headphones for digital piano have been closely studied to provide you the opportunity to decide which pair best suits your needs. Take a look at each product to explore further how these headphones can be a great addition to your daily practicing and performance sessions. You are welcome to leave your impressions on any of the recommended pairs in the comment section below.